412 GIANT SERIES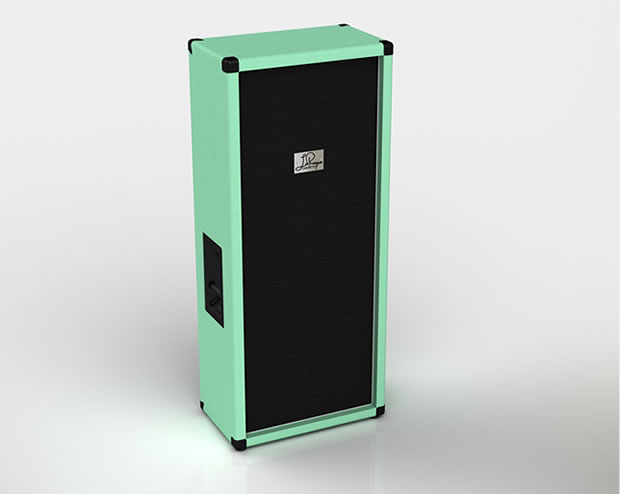 LaRoqua 412 GIANT



The 412 GIANT, as its name suggests, is gigantic. A tower of a speaker cabinet. A must-have for fans of posing rock. Of course, it also has a lot of sound quality. A lot of bass, a lot of volume, and a lot of pressure. Connect it to your amplifier, turn all the knobs to 10, and go. Note to the ultimate posers: When using the GIANT full stack, the two cabinets are placed side by side or alternatively laid crosswise on each other.



SPEAKER HIGHLIGHTS



BACK OPTIONS



OPEN BACK



The opened variant of the 412 GIANT stands out particularly in the lower frequencies and knows few limits here, depending on the speaker setup used. The opening is kept large, correspondingly, the sound goes into the (rehearsal) room and hammers in the bass range without end. In case of a full stack, combining a closed and open box is worth considering.




CLOSED BACK



The closed back version of the 412 GIANT is definitely the more common variant. Microphoning becomes easier as the cabinet emits a balanced and powerful sound image in only one direction. The character of the selected speakers sounds unadulterated and unflavored. For small clubs with manageable PA systems, this is the right - and safe - choice.

DATA
LaRoqua 412 GIANT

DIMENSIONS (MM)
WEIGHT
CA. 42 KG
BODY
BALTIC BIRCH
BAFFLE
BALTIC BIRCH
BACK
BALTIC BIRCH

ARTISTS
LaRoqua 412 GIANT


SPECIAL OFFERS
LaRoqua 412 GIANT

No offer available.

GALLERY
LaRoqua 110 AIR